Grass Fed Beef
John is a farmer at heart.... He was blessed this year to be able to acquire 3 beef calves...
they are Angus, Hereford and Simmental crosses, and come from a herd of completely grass fed
cattle... these things are amazing :-)
Rosabelle and Silhouette will be bred, God willing, and Sgt. York will hopefully fill our freezer...
next year we'd like to have some quality grass fed beef for sale...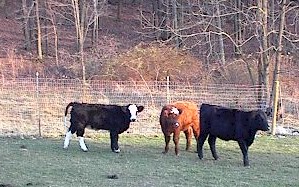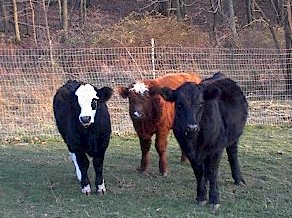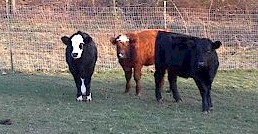 Rosabelle, Sgt. York, and Silhouette